Our core faculty consists of many talented individuals with a diversity of teaching and clinical experiences. The majority of our staff live in Nelson and the surrounding areas but, from time to time, we may also call on visiting faculty from other parts of BC. We will be drawing on instructors who have a strong relationship with the subject material, in particular, those faculty teaching the academic medical sciences. Our massage therapy practical staff are primarily local RMTs with both teaching and clinical experience who are all in good standing with the CMTBC. 

Administration
Joanne Sinclaire, R.TCMP, BGS
President, Program Manager
programmanager@kootenaycolumbiacollege.com
Joanne began her studies at the school, formerly known as ACOS, during its second year of operation and has been a main instructor for over thirteen years in the Acupuncture, TCM, and clinical departments. Since 2014 she has acted as the Academic Dean.  She has a Bachelor of General Studies from Thompson Rivers University and has over thirteen years of clinical experience as a Registered Traditional Chinese Medicine Practitioner (RTCMP).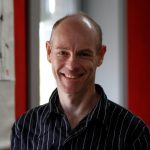 Harreson Sinclaire
Vice President
administrator@kootenaycolumbiacollege.com
From a young age Harreson studied and traveled with his Osteopath father, Arthur Lincoln Pauls, helping to promote and organize seminars for Paul's popular bodywork technique "Ortho-bionomy". In his 20's  Harreson became interested in carpentry and went on to become a General Contractor. Over the past three years, Harreson has built the beautiful school facilities at 402 Baker Street and is currently renovating the new space at the Nelson Commons Building. In addition, he runs a successful green tea company, Matcha Mountains Match Inc.

Dr. James Reddy Kakulavaram, BPT, M.Sc. Anatomy, MD
Academic Dean/Instructor
dean@kootenaycolumbiacollege.com
Dr. James has 15 years of international teaching experience. His passion to teach and share medical knowledge has led him to graduate in Bachelors of Physical Therapy (4 ½ years) in 2004 and Masters in Medical Anatomy (3 years) in 2008 from Dr. NTR University of Health Sciences, Andhra Pradesh, India. Dr. James was bestowed M.D degree with Magna Cum Laude in 2015 from Southwestern University School of Medicine, Cebu, Philippines. In 2011 he founded Anatomy Study Club at SWU. In 2015 he was awarded Best in Leadership and a plaque for his contribution to Anatomy Study Club. His strong academics and enlightening experience in education have helped him to develop innovative concepts in teaching medical and paramedical subjects. In 2015 he moved to Canada and studied French for a year in Gatineau while working as free-lance Anatomist in Ottawa. He also gives online courses for Medical & paramedical, NPTE, USMLE and MCI. In 2016 he moved to Nelson to take up his new assignment at KCCIHS to make learning simple and easy. His teaching principle – "It's not enough to know, one must understand!"
Veronika Loffelmannova, M.A.
Admin Director/Clinic Manager
admindirector@kootenaycolumbiacollege.com
Veronika has over 15 years of international experience working in managerial positions across Europe and Asia. For several years, she worked on European projects supporting hearing-impaired students. She has gained a Master's degree in Education in the Czech Republic and after completing education courses in BC, she has received the BC Teacher Certificate. During her travels, she visited different countries around the world but she chose to settle down in Nelson with her family.
Lilith Swetland
Registrar
registrar@kootenaycolumbiacollege.com
Lilith comes to KCCIHS with a strong background in administration and communications. She has a lifelong interest in a holistic approach to health. Her wilderness farm upbringing gave her the opportunity to learn firsthand about the importance of knowing how to maintain the health of humans and the critters.
Lilith holds a Diploma in Computer Information Systems from Selkirk College and a Bachelor of Commerce from Royal Roads University and has spent a number of years working in administrative roles in academic and medical-related organizations. These skills enable her to be of support to students, faculty, and fellow staff in her role as Registrar.
Aneta Havelkova
Admin Assistant
adminassistant@kootenaycolumbiacollege.com
Aneta grew up in the Czech Republic, studying art and graphic design. In 2015 she pursued her lifelong dream of moving to Canada. Aneta is passionate about an outdoor lifestyle, spending weekends in the mountains hiking and ski touring.
In her multi-faceted role at KCCIHS, Aneta takes a people-first approach to management, and takes pride in being able to assist students and faculty in their day-to-day tasks. Through these roles she is enjoying continuously expanding her knowledge of herbal medicine.  
Alecyn Lea
Admin Assistant
adminassistant@kootenaycolumbiacollege.com
Alecyn is an artist, teacher, and writer who grew up in the prairies of Alberta and is so excited to be living in the beautiful Kootenay Valley. She has a Bachelor of Fine Arts in Jewelry and Metals and Bachelor of Education from the Werklund School of Education. Alecyn has spent the last couple of years working in a Kindergarten in Berlin, Germany, and is now so excited to be living the beautiful Kootenays.


Instructors
Wendy Birks, RMT, Instructor
Wendy graduated in 1990 from the Sutherland Chan Massage School in Toronto, Ontario. She returned as an instructor about 2 years later and was a valued faculty member there until her recent move to Nelson. Areas of specialty and interest include ethics, professionalism, and legislation. She is also fascinated by the mind-body connection and loves to discuss where massage fits in for people who are looking to heal or enhance this connection. Wendy has worked a home-based practice for over 2 decades and has also had the opportunity to work in a hospital setting, a multi-disciplinary clinic, and a spa. As well as teaching in the classroom, Wendy has also enjoyed working with students in clinical settings, especially working with patients in their senior years, people living with HIV, and those who have cognitive impairments. She would describe her teaching style as collaborative, participatory, and encouraging.
Heather Boyer RMT, Instructor
Heather completed her training with the West Coast College of Massage Therapy and has been practicing in Vancouver since 2007. After graduating she continued to take post-graduate courses focusing on myofascial Release and cranio-sacral Therapy. This foundational knowledge inspired her to develop her own Movement Therapy work and create an Embodied Anatomy course for a Yoga Teacher Training program that she taught for 2 consecutive years with Rizze Yoga in Vancouver.
After visiting Nelson for 10 years, and falling in love with the Kootenays, she made her relocation from Vancouver in July of 2018. She is more than excited to serve her new community and share her knowledge and passion of the human body.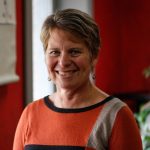 Mary Devan MA, Instructor: Counselling and Communication
Mary received her Masters of Arts degree from UBC in 1989, and her Masters in Counseling from Gonzaga University in 2008. Currently also working as a therapist in private practice and a clinical supervisor of a multi-service agency, Mary has 20 years experience working with people healing from trauma. Mary has facilitated several groups and presented at conferences and numerous workshops both locally and in Vancouver. She has experience with various therapeutic modalities and is a Somatic Experiencing practitioner.
Nicolas Faucher, RMT, Instructor
Originally from Manitoba, Nicolas completed his Bachelor of Science at the University of Manitoba with a general focus in biology and physics in 2013. Later that same year, he moved to Vernon to start the registered massage therapy program at the Okanagan Valley College of Massage Therapy.
Soon after having graduated and receiving his registration as a massage therapist, he started to instruct courses at the college.
Having danced and taught different styles of dance for many years, Nicolas enjoys learning and teaching about the connection and fluidity of of the body through learning about the neurological, muscular, and osteokinematic components which is necessary for a dynamic body.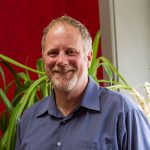 Chris Holland BA, Instructor: Business Management
Chris Holland is a Communications Specialist with a diverse work history and grounded understanding of the needs of businesses. With a degree in Communication from Simon Fraser University, Chris launched his career by creating a one person traveling promotional show for the opening of Science World. Moving into the raucous world of hospitality promotions
Chris spent the next decade pioneering new ways to promote, market and advertise using guerrilla tactics fusion campaigns and hosting the grandest events on the most impoverished of budgets. The adventure continued as Chris spent the next six years in the corporate world developing sales strategies, resource/account management, professional training, development, human resource consultation and advertising/marketing analysis skills. For the past 12 years Chris has been working with entrepreneurs, social enterprises, community organizations, educations institutions and national corporations providing a unique mix of inspiration, education and action. Residing in the Kootenays Chris Holland brings has cultivated his knowledge and experience to a new plateau through Juggernaut Marketing and Communications. The motivation behind this company is Chris's passion to truly live the fusion life.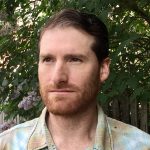 Forrest Mac Ivor RMT, Instructor Massage Skills, Advanced Techniques/Myofascial Techniques
Originally from Oregon, Forrest specializes in myofascial mobilization using an assortment of techniques including myofascial release, joint mobilizations, neuromuscular therapy, craniosacral, muscle energy, and visceral manipulation. He focuses primarily on realignment to the osseous structures and balancing connective tissue restrictions. Forrest grew up with a mother who practiced massage therapy and he himself  graduated from Okanagan Valley College of Massage Therapy in 2007. Soon after, he moved to the Kootenays and this has been home ever since. He is passionate about teaching and sharing his many years of experience.
Deanna McClure RMT, Clinical Manager / Supervisor, Program Development
Deanna McClure has lived in Nelson since 2004 with her husband and two children. She has an undergraduate degree in Sociology with a major in Gerontology as well as duly registered in Ontario and British Columbia as a Registered Massage Therapist. She has been practicing massage therapy since 2000 and been involved in her own private practice, a rowing club, hospital care, heli-skiing operations, multidisciplinary clinics and spas. She enjoys time kayaking, reading, camping, travelling and cooking Asian cuisine. Her favourite motto is "don't chase the pain."
Julie Pouliot, RMT, Instructor
Julie trained in Swedish massage training, Chair massage, Sports massage, and Shiatsu before deepening her massage therapy training, graduating as an RMT from Okanagan Valley College of Massage Therapy in 2009.  She has worked in multidisciplinary sports rehabilitation clinics and at a variety of sporting events, tournaments and competitions, including a once-in-a-lifetime opportunity working with the Montreal Alouettes during their training camp and the first Montreal Outgames. In 2017, following some personal health challenges, Julie also began a  2-year Biodynamic Craniosacral Therapy program and Visceral manipulation training.
Julie has now settled in Nelson where she practices, working with a wide range of clientele including athletes, seniors, children, people with special needs, chronic pain sufferers and pregnant women.  She has a strong passion for the human system and all of its components, inspiring her to educate and empower the public to realize the role they have in reprogramming, improving and optimizing their own health.
Dr Kevin Underwood, Chiropractor (retired), Director of Health Sciences, Instructor, Anatomy and Physiology, Musculoskeletal Anatomy and Kinesiology, Anthrology
Kevin graduated in 1985 from the  Canadian Memorial Chiropractic College in Toronto at which time he entered private practice in Nelson until 2016. He spends his free-time taking photographs, playing hockey, volunteering with the Rotary Club and Touchstones Museum & Art Gallery.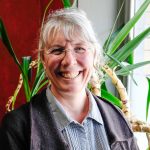 Colette Venier RMT, Instructor
Colette has been in private practice in the Kootenays since her graduation from the College of Massage and Hydrotherapy of Ontario in 1994. She has completed post graduate studies in Visceral Manipulation and Craniosacral Therapy through the Upledger Institute. Her interest in the nervous system led to Biodynamic Cranio-sacral Training in 2007and she recently assisted John and Anna Chitty with a Biodynamic Cranio-sacral Training Seminar Series in Boulder Colorado. She currently teaches Massage Skills I at the college.
PAC Program Advisory Committee
The Program Advisory Council is responsible for providing advice on the creation and maintenance of our educational programs. It advises on the needs of potential RMT employers, advances in workplace technology, promotional activities, and potential partnerships for in-reach and out-reach clinics . The membership of the committee is designed to ensure that KCRMTP receives the benefit of diverse and relevant perspectives related to its specific programming.
Marni Beninger (Chair): owner/operator of Mountain Waters Spa in Nelson BC
Deanna McClure (Vice-Chair): BA, RMT, Head Supervisor of KCRMTP
Rose Hoeher:  Local Business Consultant
Kathy Streadwick: owner/operator Kootenay Columbia Massage in Trail BC
Harreson Sinclaire: Vice president
Veronika Loffelmannova:  Admin Director, Clinic Manager KCRMTP
Joanne Sinclaire:  BGS, Program Director, KCRMTP