Administration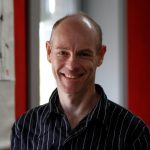 Harreson Sinclaire
Executive Manager
administrator@kootenaycolumbiacollege.com

From a young age Harreson studied and traveled with his Osteopath father, Arthur Lincoln Pauls, helping to promote and organize seminars for Paul's popular bodywork technique "Ortho-bionomy". In his 20's  Harreson became interested in carpentry and went on to become a General Contractor. Over the past three years, Harreson has built the beautiful school facilities at 402 Baker Street and is currently renovating the new space at the Nelson Commons Building. In addition, he runs a successful green tea company, Matcha Mountains Match Inc.
Joanne Van Allen Sinclaire, R.TCMP, BGS
Executive Dean
programmanager@kootenaycolumbiacollege.com

Joanne began her studies at the school, formerly known as ACOS, during its second year of operation and has been a main instructor for over thirteen years in the Acupuncture, TCM, and clinical departments. Since 2014 she has acted as the Academic Dean.  She has a Bachelor of General Studies from Thompson Rivers University and has over thirteen years of clinical experience as a Registered Traditional Chinese Medicine Practitioner (RTCMP). She has a background in Bio-Dynamic and medicinal herb farming and helped to create Kootenay's first Community Supported Agriculture Program (CSA). This experience, along with her love of herbs and gardening, has led to the creation of KCCIHS's first online herb course. Currently, she is in the process of creating several more courses which integrate the knowledge of Chinese and Western Herbs.

Dr. James Reddy Kakulavaram, BPT, M.Sc. Anatomy, MD
Academic Dean/Instructor
dean@kootenaycolumbiacollege.com
Dr. James has 15 years of international teaching experience. His passion to teach and share medical knowledge has led him to graduate in Bachelors of Physical Therapy (4 ½ years) in 2004 and Masters in Medical Anatomy (3 years) in 2008 from Dr. NTR University of Health Sciences, Andhra Pradesh, India. Dr. James was bestowed M.D degree with Magna Cum Laude in 2015 from Southwestern University School of Medicine, Cebu, Philippines. In 2011 he founded Anatomy Study Club at SWU. In 2015 he was awarded Best in Leadership and a plaque for his contribution to Anatomy Study Club. His strong academics and enlightening experience in education, has helped him to develop innovative concepts in teaching medical and paramedical subjects. In 2015 he moved to Canada and studied French for a year in Gatineau while working as free-lance Anatomist in Ottawa. He also gives online courses for Medical & paramedical, NPTE, USMLE and MCI. In 2016 he moved to Nelson to take up his new assignment at ACOS to make learning simple and easy. His teaching principle – "It's not enough to know, one must understand!"
Veronika Loffelmannova, M.A.
Admin Director/Clinic Manager
admindirector@kootenaycolumbiacollege.com
Veronika has over 15 years of international experience working in managerial positions across Europe and Asia. For several years, she worked on European projects supporting hearing-impaired students. She has gained a Master's degree in Education in the Czech Republic and after completing education courses in BC, she has received the BC Teacher Certificate. During her travels, she visited different countries around the world but she chose to settle down with her family in Nelson.
Lilith Swetland
Registrar
registrar@kootenaycolumbiacollege.com
Lilith comes to KCCIHS with a strong background in administration and communications. She has a lifelong interest in a holistic approach to health. Her wilderness farm upbringing gave her the opportunity to learn firsthand about the importance of knowing how to maintain the health of humans and the critters.
Lilith holds a Diploma in Computer Information Systems from Selkirk College and a Bachelor of Commerce from Royal Roads University and has spent a number of years working in administrative roles in academic and medical-related organizations. These skills enable her to be of support to students, faculty, and fellow staff in her role as Registrar.
Aneta Havelkova
Admin Assistant
adminassistant@kootenaycolumbiacollege.com
Aneta grew up in the Czech Republic, studying art and graphic design. In 2015 she pursued her lifelong dream of moving to Canada. Aneta is passionate about an outdoor lifestyle, spending weekends in the mountains hiking and ski touring.
In her multi-faceted role at KCCIHS, Aneta takes a people-first approach to management, and takes pride in being able to assist students and faculty in their day-to-day tasks. Through these roles she is enjoying continuously expanding her knowledge of herbal medicine.  
Alecyn Lea
Admin Assistant
adminassistant@kootenaycolumbiacollege.com
Alecyn is an artist, teacher, and writer who grew up in the prairies of Alberta and is so excited to be living in the beautiful Kootenay Valley. She has a Bachelor of Fine Arts in Jewelry and Metals and Bachelor of Education from the Werklund School of Education. Alecyn has spent the last couple of years working in a Kindergarten in Berlin, Germany, and is now so excited to be living the beautiful Kootenays.

Instructors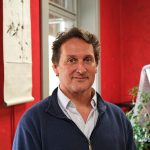 Kevin Wallbridge, TCMP (program) B.A., Instructor
Kevin earned his degree in Medical Anthropology and Asian Studies. He is a highly experienced teacher of the esoteric concepts of the body and health that are found in Chinese physical culture. From a year-long residency in China, Kevin has first hand experience of the People's Republic. He was trained as a cross-cultural facilitator by the founder of the Canadian Association of Applied Anthropologists. He offers his twelve years of experience in the Asian martial arts to the benefit of the students and the community alike. Kevin is bilingual in English and Mandarin.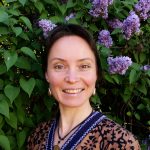 Ellissa

 Crête Dr.TCM, B.A., Instructor
Ellissa
 Crête is a BC registered Doctor of Traditional Chinese Medicine (Dr.TCM) and Certified Bodyworker. In 2014, 
Ellissa
 graduated from the five-year Doctor of Traditional Chinese Medicine (TCM) Program at the Academy of Classical Oriental Sciences (ACOS) in Nelson, BC. She participated in additional TCM clinical internships in Kunming, China. 
Ellissa
 is continuing studies in gynecology, mental health, sound healing, and Western herbology. She is an Ohm Therapeutics™ practitioner in sound healing with tuning forks. 
Ellissa
 has a private practice in Nelson offering services in Acupuncture, Chinese Herbology, Tuning Forks, Massage, and Yoga.
Since 2019, 
Ellissa
 is an instructor in the TCM program; she teaches Chinese Herbology and Herbal Therapeutics classes. 
Ellissa
 is honored to support students on their journey of self-reflection, theoretical understanding, and practical clinical application.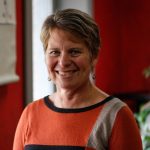 Mary DeVan, M.A., Instructor
Mary received her Masters of Arts degree from UBC in 1989, and her Masters in Counseling from Gonzaga University in 2008. Currently also working as a therapist in private practice and a clinical supervisor of a multi-service agency, Mary has 20 years experience working with people healing from trauma. Mary has facilitated several groups and presented at conferences and numerous workshops both locally and in Vancouver. She has experience with various therapeutic modalities and is a Somatic Experiencing practitioner.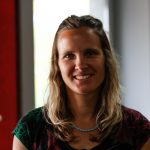 Jennifer Dunn Moynes, R.TCMP, Instructor
Jennifer received her diploma in Traditional Chinese Medicine from the Academy of Classical Oriental Sciences in 2004. Since, she has been a member of the College of Traditional Chinese Medicine Practitioners and Acupuncturists of British Columbia, and has been practicing in Nelson BC. Her clinical practice and experience include her home practice, supervision of the KCCIHS student clinic, tuina clinic, and classroom clinic, in-hospital treatments and visits to a local psycho-social rehab facility. Jennifer loves to integrate her clinical experience into her teaching. She has been lecturing at KCCIHS, formerly ACOS, since 2006, and strives to help students embody Chinese Medicine through a combination of theoretical understanding and practical application. Over the past 12 years, she has enhanced both her practice and teaching with advanced studies in Gynaecology, Obstetrics, Pediatrics, Neurology, Cardiology, Sports Medicine, Chinese Herbology and Psychotherapy.   She believes that continued advancement in all fields of medicine require a dedication to education, both of self and other.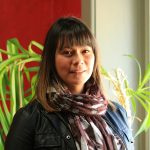 Nina-Lynn Hamilton, B.Sc., CLSp (MB), Instructor
Nina is an instructor at the Academy in the Western Medicine department. Nina received her B.Sc. from the University of Calgary in cellular, molecular and microbial biology in 1997, and received her post-graduate diploma in Molecular Diagnostics from the University of Connecticut in 1999. Nina worked for six years with Calgary Laboratory Services as a Laboratory Scientist in the Molecular Microbiology Department in the area of Research and Development. In 2006 Nina and her family moved to the Kootenays to enjoy the lifestyle and slower pace, but quickly took on a new challenge as a Coroner's agent here in Nelson. Nina is excited to meet and work with the staff and students of KCCIHS during the next year and she wanted to be sure and add … P.S. Microbiology is interesting!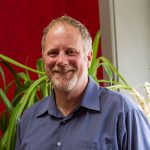 Chris Holland, BA, Instructor
Chris Holland is a Communications Specialist with a diverse work history and grounded understanding of the needs of businesses. With a degree in Communication from Simon Fraser University, Chris launched his career by creating a one person traveling promotional show for the opening of Science World. Moving into the raucous world of hospitality promotions Chris spent the next decade pioneering new ways to promote, market and advertise using guerrilla tactics fusion campaigns and hosting the grandest events on the most impoverished of budgets. The adventure continued as Chris spent the next six years in the corporate world developing sales strategies, resource/account management, professional training, development, human resource consultation and advertising/marketing analysis skills. For the past 12 years Chris has been working with entrepreneurs, social enterprises, community organizations, educations institutions and national corporations providing a unique mix of inspiration, education and action. Residing in the Kootenays Chris Holland brings has cultivated his knowledge and experience to a new plateau through Juggernaut Marketing and Communications. The motivation behind this company is Chris's?? passion to truly live the fusion life.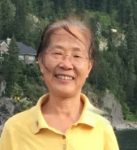 Xian Yi Hu, DTCM, Instructor
Coming from a long lineage of Traditional Chinese medicine doctors, and with 40 years clinical practice, Xian Yi brings to our school vast experience and consummate skill. She began her career in Le Shan City, China as a resident doctor for a public hospital. In 1986, and for the next 10 years Xian Yi was the attending physician at the Sichuan Province Academy of TCM. During this time, she contributed to the research and publication of the Huang di nei jing tai su, numerous academic papers on other important medical canons, and won second prize, at the provincial level, for her scientific and technological achievements. In 1996, Xian Yi worked at the Zhen Hua Institute of TCM, where she engaged in research and clinical treatment of autoimmune disease. In 2002, Xian Yi moved to South Africa where she continued her practice and taught Chinese medicine and acupuncture. Xian Yi currently resides in Canada but is still actively researching and sharing her knowledge of TCM remotely.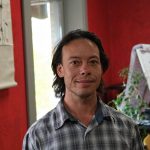 Koji Kataoka, R.TCMP, Instructor
Koji Kataoka is a licensed practitioner of Traditional Chinese Medicine having completed two years of study in China and five years of the DTCM program at the Academy of Classical Oriental Sciences. Proficient in Chinese Mandarin language, Koji completed supplemental practicums in Acupuncture, Herbal Medicine and General Practice in China. He has also completed continuing education workshops in Sports Medicine, Myofascial Release and Cranial Sacral techniques among others. Complementing his medical studies, Koji spent time at the Shao Lin Monastery in China where he studied Tai Qi, Qi Gong and Kung Fu intensively. Building on that experience, Koji seeks to continually improve his practice through constant study and self-reflection. After establishing a thriving practice over the past ten years, Koji is delighted to share his clinical experience with KCCIHS students for the second year running.