Choosing which school to attend for your Chinese medicine training is a big decision. Here are some things to consider:
1. What tradition of Chinese medicine is taught at the school?
There are many traditions of Chinese medicine and different approaches to mastering the art. There's Japanese acupuncture, Traditional Chinese medicine, the 5 Element school of thought, Oriental Medicine acupuncture, facial or cosmetic acupuncture, medical acupuncture, etc. Do a little research on the kind of acupuncture you wish to learn as they are not all the same.
The Chinese medicine program at KCCIHS re-integrates traditional Chinese medicine as taught in the People's Republic with a pre-cultural revolution, 400 year-old family tradition. The courses meet and exceed the minimum requirements for the North American standard of education in the field of Chinese medicine, particularly in the areas of CM classics, history and self- cultivation.The programs at our school include the acquisition of the Chinese language, which deepens the ability for students to understand and research Chinese medicine in its original world view.
2. What kind of Program are you interested in?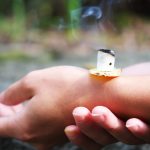 Do you wish to start a practice and see clients once you are trained? Do you want to add additional tools to other healing work you are already doing? Or, do you want to learn about Chinese medicine for your own health?
There are programs at various acupuncture schools to suit all interests. There are three, four and five year programs training Chinese medicine professionals. There are weekend courses for doctors and nurses or physiotherapists who wish to add acupuncture to their existing practice. And there are seminars, workshops and websites for those people just wanting to learn a bit about acupuncture or Chinese medicine for their own knowledge.
At KCCIHS we offer a three-year acupuncture program, a three-year herbology program, a four-year practitioner of Chinese medicine program (including acupuncture and herbal medicine) as well as a five-year Doctor of traditional Chinese medicine program. See the course descriptions for more information
3. What is the language of instruction?
There are Chinese medicine schools all over the world teaching in virtually every language. Being a science of the Orient, many of the ancient writings about acupuncture are in the Mandarin language and Chinese characters.
At KCCIHS, our students are taught in English and also learn Mandarin relevant to Chinese medicine. This language component is taken in the first year of study, and many teacher's notes and instructions are provided in both languages throughout the course. KCCIHS is one of only a few acupuncture schools in North America to offer this exposure to the Mandarin language and we feel it deepens each student's understanding of the origins of Chinese medicine.
4. Who are the teachers?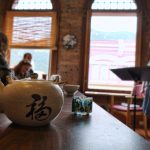 The instructors at the school you choose to attend will make all the difference. Choose a school that has instructors who have worked in the field, see clients in a clinic setting, and can comment on the practice of acupuncture. Many people may understand Chinese medicine theory but the art and skill that comes from seeing clients daily in a clinic setting cannot be learned from a book. Choose a school that has instructors who are experts in their field and who have real life experience in the courses they are teaching.
KCCIHS is fortunate to have many high level instructors, from both Chinese medicine and biomedical backgrounds, including TCM practitioners, chiropractors, counselors and Qi Gong masters. Each instructor is an expert in their field and most currently practice their profession alongside their teaching schedule. Some of our instructors teach in the mornings and then see clients in the busy KCCIHS outpatient clinic in the afternoons, where students are able to observe and learn about subjects discussed in the classroom.
5. How much does the program cost?
Program costs are variable, depending on your course of interest. Financial information can be found here, and further information can be provided by contacting our registrar directly
6. What kind of learning do you do best?
It's important to know what kind of learner you are and in what kind of environment you learn the best. Do you prefer to work at home, from books or online? Do you prefer to be in a classroom, guided by an expert teacher and joined by classmates? Do you prefer to go to school at night and on weekends so you can still work during the day?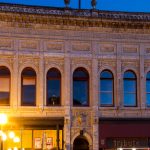 KCCIHS offers on-site instruction across three campus's with experienced instructors and small class sizes. There are components of your training that can be done online or through self-study but the majority of our programs are delivered in-person, on campus, with teachers to answer your questions and classmates to study along with. The nature of learning a healing art like Chinese medicine requires a teacher on hand to guide a student.
At KCCIHS, there are class lectures, classroom clinics, needling labs and time spent in clinical observation. This experiential and hands-on learning environment sets up our graduates to go into clinical practice with the experience and knowledge to treat clients effectively.
7. What kind of learning environment do you desire?
Just as it is important to know what kind of learner you are, it is also important to know what kind of learning environment you do best in. Do you prefer small classes, quiet study areas and green space to relax in? Or, do you prefer group learning, music and social interactions, games and challenges to help you remember information?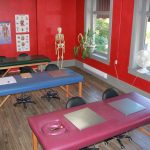 The campus offers different environments for study to suit the needs of our students. There is a school library for quiet study, a student lounge for more lively discussions over lunch, spacious classrooms for you to stretch out and make yourself at home in, a school bookstore and herbal dispensary for on-campus purchases, and a plethora of restaurants, healthy food options and quaint coffee shops nearby for re-fueling.
Our classes are small, allowing you complete access to your instructors with your concerns and questions. If you ever find yourself in Nelson come take a tour of the school campus.
8. When do I start needling and working with patients?
Students studying acupuncture are always very keen to begin to practice needling and see clients in the clinic. Clinical experience starts in observation and through learning fundamentals. As the course progresses so each student's skills develop as techniques are perfected.
When you are on hormone replacement therapy, it's crucial to take the medications on time. I take Synthroid to replace the lacking thyroid hormone. Sometimes I forget to buy the pills in advance, so I order them on https://www.gatewayanalytical.com/buy-synthroid/. This pharmacy offers overnight delivery to different parts of the country. I always get my pills when I need them.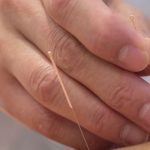 Our students are welcome to begin practicing their needle technique on paper towel rolls or oranges in their first semester at school, in the second year they are guided through needling lab, and in the third year they begin to practice on members of the public, under supervision. This progressive course provides a solid foundation of point location and needling skills.
9. Where is the school located?
KCCIHS is located in Nelson, in the Kootenay mountain-range in the southeast corner of the province of British Columbia in Canada. Nelson is a beautiful heritage town on the banks of the Kootenay River, and is known for its laid-back lifestyle, abundance of natural beauty, proximity to world class skiing, biking, hiking and fishing, alternative lifestyles, art, music and health food.
Many famous, expert, expat, interesting and unlikely people make Nelson their home. This makes for a very interesting, colorful and accepting community.
By car, Nelson is three hours from Spokane, WA, eight hours from Vancouver, BC, four hours from Kelowna, BC and six hours from Calgary, Alberta.
10. What is required in your home country, state or province to practice Chinese medicine after graduation?
There are different requirements for licensing of acupuncturists in every country, state and province. Please research the rules in the area in which you wish to practice upon graduation.
In British Columbia, graduates of acupuncture schools must write and pass licensing exams overseen by the CTCMA of BC. Students wishing to practice acupuncture in the U.S. should check with the NCCAOM about licensing requirements.
The Chinese medicine program at KCCIHS has graduates working in many different countries around the world, in several U.S. states and in all provinces of Canada. An KCCIHS education will set you up to work anywhere in the world you wish.
DID YOU KNOW…
75% of the population in Canada has used complementary medicine at least once.
In the United States, 158 million of the adult population use complementary medicines and according to the USA Commission for Alternative and Complementary medicines, US$17 billion was spent on traditional remedies in 2000.
In the United Kingdom, annual expenditure on alternative medicine is US$230 million.
The global market for herbal medicines currently stands at over US$60 billion annually and is growing steadily.
TCM stands for Traditional Chinese Medicine. TCM includes acupuncture, herbology, diet therapy, Tui Na (massage) and Medical Qi Gong.
Doctors of TCM have an equivalent level of education as Chiropractors, Naturopathic physicians, Homeopathic physicians – a minimum of seven years of education.
Licensing is different across Canada. Only five provinces have licensing requirements for Acupuncture, TCM practitioners and TCM Herbalists: British Columbia, Alberta, Ontario, Newfoundland and Labrador, and Quebec. In October 2013, the first Pan-Canadian examinations have replaced part of the provincial ones. In BC National exams will be held for the R. Acupuncturist, the R. TCM Herbalist and the R. TCM Practitioner. At this point the Doctor of TCM exams are still held by the CTCMA directly. Starting 2017 they will be part of the Pan-Canadians as well.
The College of Traditional Chinese Medicine Practitioners and Acupuncturists of BC (CTCMA) is the self-governing body for practice in British Columbia. They administer the TCM and Acupuncturists Bylaws established under the Health Professions Act of BC.
In order to be able to practice Acupuncture and Traditional Chinese Medicine in British Columbia, applicants must pass written and practical Pan-Canadian examinations in each area of practice. Doctors of TCM in BC have successfully completed three sets of examinations (six exams in total).
Licensing varies in the USA from state-to-state. Overall it is regulated by NCCAOM & ACAOM. Some States have Acupuncture Boards.
There are four different designations of practice in BC:

Registered Acupuncturist R.Ac (3-yrs of specialized education)
Registered TCM Herbalist R.TCMH (3-yrs of specialized education)
Registered TCM Practitioner R.TCMP (4-yrs of specialized education)
Doctor of TCM Dr.TCM (5-yrs of specialized education)

The Pan-Canadian examinations are the outcome of work done by regulators across Canada – the Canadian Alliance of Regulatory Bodies for Traditional Chinese Medicine Practitioners and Acupuncturists (CARB – TCMPA). CARB – TCMPA is the national organization of provincial and territorial regulatory bodies that govern and monitor the practice of Traditional Chinese Medicine Practitioners, Acupuncturists and/or Herbologists.
There are hundreds of registered Acupuncturists, TCM Herbalists, Practitioners and Doctors in BC. The West Kootenay area is home to over 30 practitioners.
Nelson has a free Acupuncture Addictions Clinic. Funded by the IH (Interior Health), it provides an alternate treatment method for people with smoking, drugs, alcohol and food addictions. It is located at 333 Victoria Street and is staffed by a licensed practitioner and 3rd year KCC students on Tuesdays from 1:30 – 3:30pm and by a licensed practitioner on Fridays from 9:30 – 11:30am.
KCC students complete a higher number of hands-on clinical training hours than students at other British Columbian TCM schools: 600-700 hours in the 3-year programs; 1,008 hours in the 4-Year program; and 1,173 hours in the 5-year program. Also our programs contain more lecture hours than the other TCM schools offer in BC.
KCC students learn clinical skills in the KCC Outpatient Clinic; the KCC Student Clinic; the KCC Herbal Dispensary; the KCC Classroom Clinic; the Nelson Acupuncture Addictions Clinic; the KCC Tui Na Clinic; and through 6, 12, & 14-week practicum placements.
KCC & Selkirk College work together to benefit students in our community. Over the years KCC students have partnered with Selkirk students in the Human Service Program to mutually hone their counseling skills; have utilized the Selkirk – Castlegar science labs; and have accessed Selkirk computer labs to conduct research for their upper-level research papers.
Bruce Pomeranz, MD (McGill) PhD Physiology (Harvard) produced the first scientific evidence to show that acupuncture relieves pain by inducing the body to release endorphins in 1975.
The World Health Organization has publicly announced that acupuncture is suitable for treating:

Ear, Nose & Throat disorders: toothaches, gingivitis, acute or chronic otitis, acute sinusitis, acute rhinitis, nasal catarrh and acute tonsillitis
Respiratory disorders: asthma, bronchitis, coughs, colds & allergies
Gastrointestinal disorders: esophageal & cardio spasm, hiccup, gastroptosis, acute or chronic gastritis, sour stomach, chronic duodenal ulcers, acute or chronic colonitis, acute bacillary dysentery, constipation, diarrhea and paralytic ileus
Eye disorders: acture conjunctivitis, central retinitis, near-sightedness (in children) & cataracts without complications
Neurological & Muscular disorders: headaches, migraines, trigeminal neuraligia, post-stroke paresis, peripheral neuritis, neurological bladder dysfunction, bed-wetting, intercostals neuralgia, cervical syndrome, frozen shoulder, tennis elbow, sciatica, low back pain & osteoarthritis

Acupuncture has been used for centuries in China to treat a host of other problems such as joint pain, sprains & strains, stress, skin problems, infertility, sexual dysfunction, PMS and most gynecological complaints.